Today, we went to the Pioneer Farm Museum in Eatonville. It was really cute! I think it would have been more fun if I was a kid, because it's very hands-on for kids - they get to dress up, and do all sorts of pioneer activities, like kneading dough, washing clothes, etc. They even can have their hair curled with antique curling irons! It was still a neat museum, and we got to see several old cabins dating from around the 1880s, and meet all the animals that live on the farm.
I did manage to get to a little sewing/crafting tonight, though. I painted my Fugawees to match the Victorian child dress. I rubbed them down with acetone, then did three coats of each color so that there would be minimal streaks, and then used a matte finish on top. Getting the exact shade of pink was challenging, but I made it in the end! (it required mixing a tiny bit of mauve with equal parts red and salmon, I think).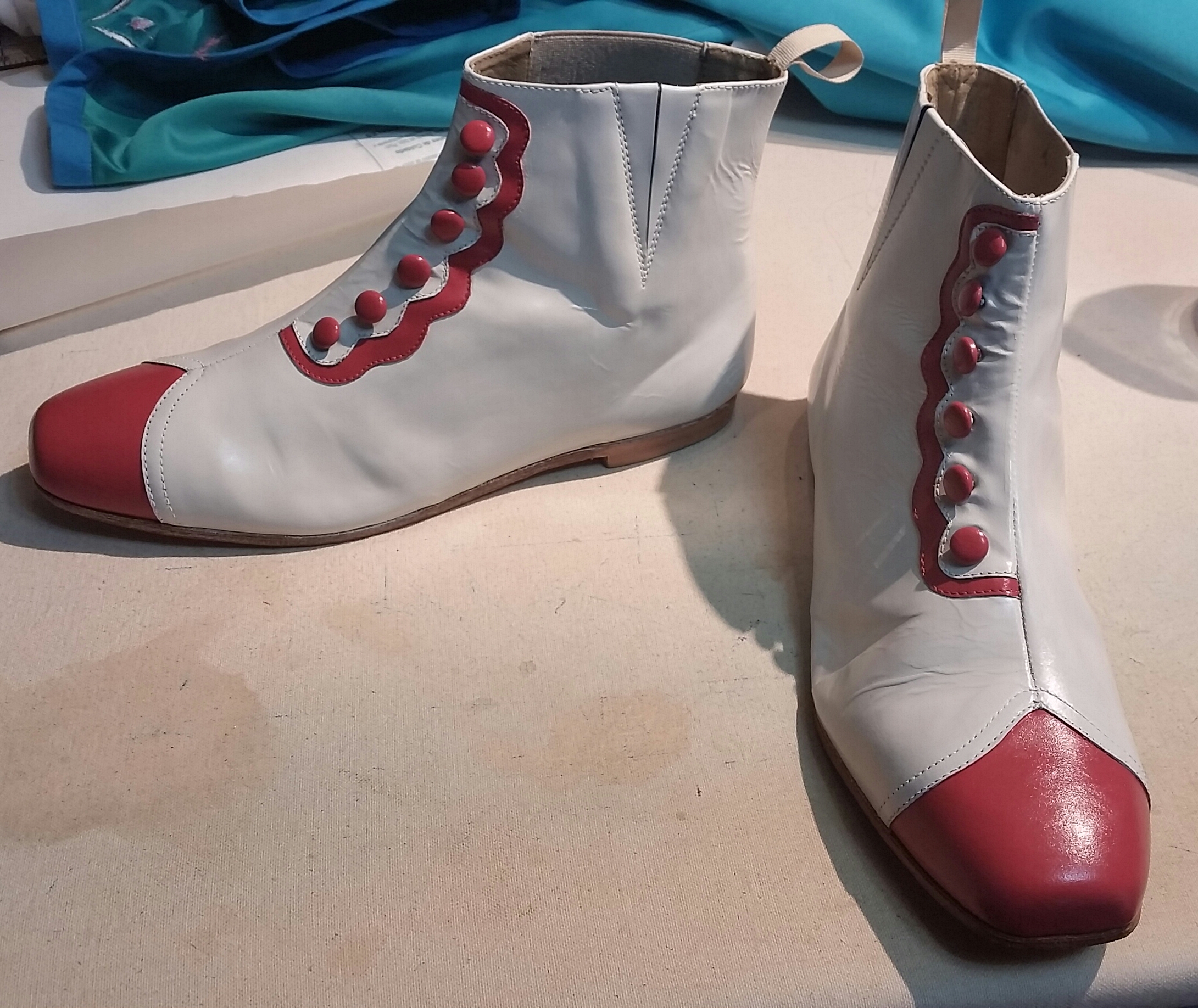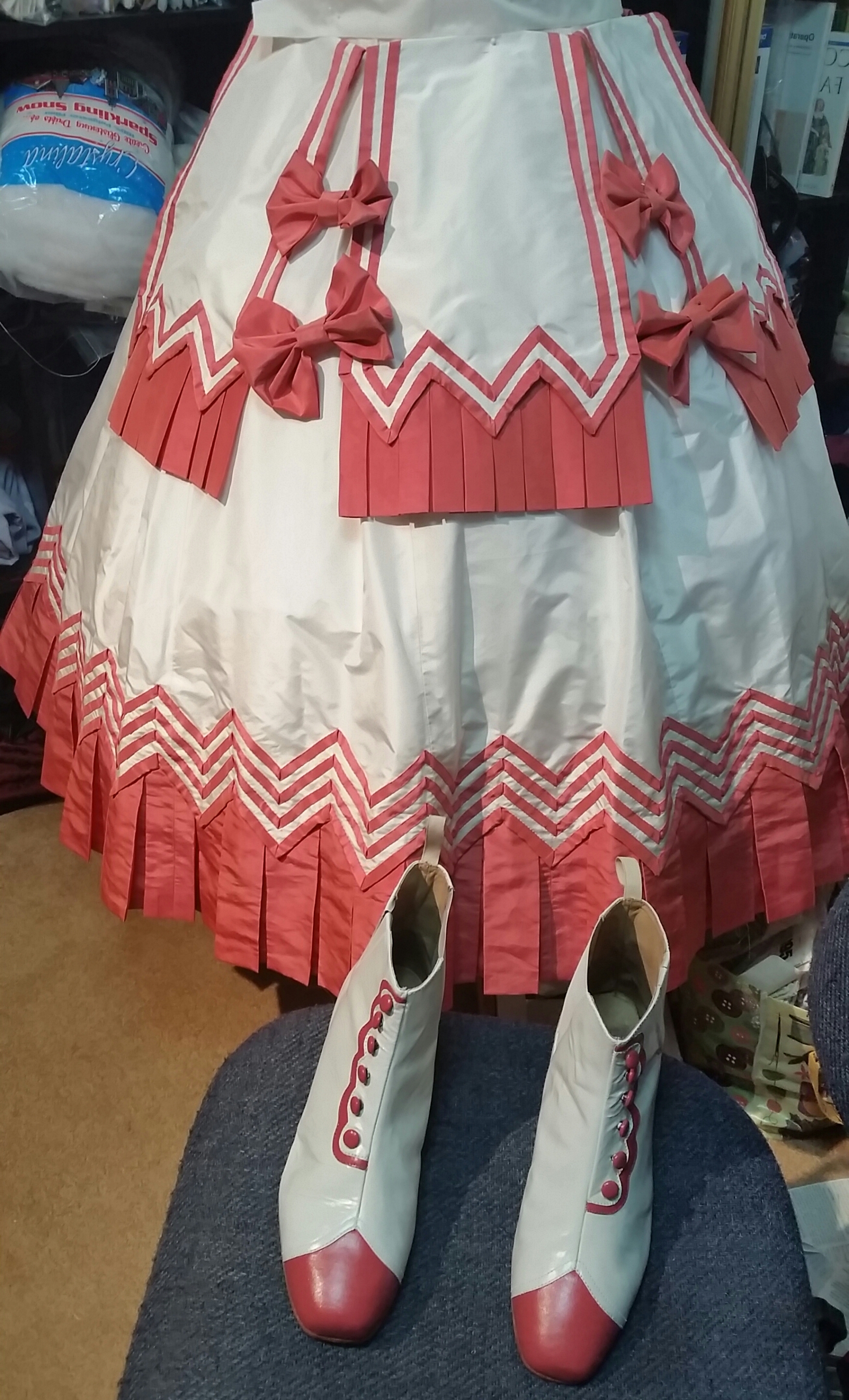 While I was doing that, my mom fixed (at least for now!) the tiara I ordered recently. She reglued sooo many rhinestones, but it still seems like every time it's touched, more fall out. So basically, it's pretty, but I highly doubt it will last. Still waiting for my refund to go through...
I also did another embroidery repeat on Anna, and came close to finishing the binding on that last overskirt tab. Ideally, I'd like to finish the tab, do another Anna repeat, and make a bodice mockup tomorrow, but since my mom is still here, I also have to make sure she's not sitting around bored while I'm sewing. Definitely feeling the crunch!